Second Chance Veterans Foundation
Mission Statement
The mission of our 501c3 organization is Leave No Vets Behind, Give Every Vet a Second Chance, and to Re-Empower Them by:
Addressing their Housing, Food, and Clothing needs
Providing Mental Rehabilitation with Therapy for PTSD & Trauma via Personal Case Managers, Counselors, Mentoring, Life Coaches, Health Coaches, Business Coaches, Counsel for Health and Wellness, Creative Art Therapy, Golf4Vets, MartialArts4Vets, Equine4Vets
Establishing educational services that include Financial Literacy, Background Checks, DD214 & Veteran Benefits, Legal Issues, and Credit Restoration
Creating Veteran Owned Business Opportunities in Partnership with Second Chance
Second Chance Veterans Foundation is an innovative Central Florida nonprofit organization that attempts to moderate the negative impacts of apathy and short comings of the available outreach services for the underserved Veteran population.  Our organization's projects, implemented by a well-trained staff, offer many opportunities for the reduction of depravity and poverty through the attainment of housing programs, educational services, mental rehabilitation, and business opportunities.  Supporting the development of mind, body, and soul, Second Chance Veterans Foundation provides as many Veterans as possible with a thorough foundation for future success.
Second Chance Veterans Foundation strives to serve as many Veterans as possible with the resources we have available – every Veteran is important to our organization.  By offering services that are concentrated on serving those less fortunate and addressing the greatest need of our target community, we can make a positive contribution in helping the Veterans we work with lead a more fulfilling life.
Our activities are overseen by a group of well-qualified individuals.  Our diverse staff members have ties to the community, and thus possess the unique ability to relate to the target demographic.  Additionally, our Board of Directors is comprise of a professional group of talented individuals who are dedicated to committing their time and resources to building a stronger community.
Purpose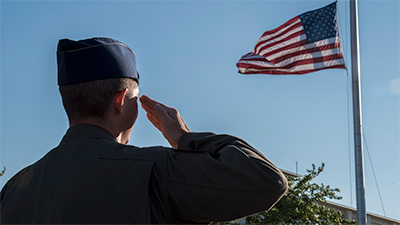 Christopher Blake, founder & CEO  of Second Chance Veterans Foundation, had every intention of following in his Grandfather's footsteps to attend the United States Navel Academy in Annapolis, Maryland, and started taking flying lesson while a sophomore in high school to become a Top Gun pilot.  Admiral Ulysses S. Grant Sharp Jr. graduated from the Academy in 1927, and was a United States Navy four star admiral who served as Commander in Chief, United States Pacific Fleet (CINCPACFLT) from 1963 to 1964; and Commander in Chief, United States Pacific Command (CINCPAC) from 1964 to 1968.  He was PACOM commander during the Gulf of Tonkin Incident.
Things don't always work out as planned, and on April 25, 1988, I survived a plane crash, but sustained a traumatic brain injury with a sever contusion to the left frontal lobe.  I had always been a high achiever and honor roll student willing to spend my free time tutoring other classmates, but suddenly his whole world changed.  My brain had been compromised, and had to start the learning process all over, without any short term memory.  I couldn't remember what happened the day, the hour, or the minute beforehand.  I suddenly found myself fighting for survival, trying to recognize my new identity, trying to determine my new purpose and what fulfillment I could achieve for my life, and determined to overcome the many mental challenges I now faced.
So here we are today, nearly three decades later.  I didn't just overcome the challenges and setbacks that were faced, but far exceeded any and all expectations for my life, and the lives of those I've been fortunate enough to touch.  I graduated high school with my class, not as the number one student, but the one student that came back from a near death experience.  Due to the injuries sustained in the plane crash, I was ineligible to serve in the military or enroll in the United States Navel Academy, but I did go onto build a multi-million dollar insurance brokerage.  I became the first and only Agent Emeritus in Mutual of Omaha's 100 year history, and the number one (#1) Independent Broker seven (7) years in a row.
It's a distinct honor and high privilege to have such accomplishments and achievements in my life, especially coming back from a plane crash and traumatic brain injury.  I can personally relate with many of our Veterans who have suffered trauma and PTSD and are fighting to come back and get back on their feet.  I've been there!  Now I can offer hope, passion, purpose, and fulfillment to every Veteran we have the honor and privilege to give a Second Chance within the Second Chance Veterans Foundation.  It is my sincere desire to bring the same passion, dedication, determination, and successful business background and experience to work closely with and re-empower hundreds if not thousands of Veterans, one Veterans at a time.
Problem
Even though the USA celebrates the service and sacrifice of its Veterans, that's not enough to make the reintegration back into civilian life easy, especially in today's world. Returning Veterans struggle to find jobs, grapple with poverty and its devastating effects, are disproportionately homeless, and are committing suicides at an alarming rate.
While US Veterans make up less than 9% of the US Population as of 2014, they represent 13% of the homeless population and 18% of all suicides in America. Veterans serving since 2001 have an unemployment rate of 10% nearly twice the US average. And almost one million Veterans under the age of 64 faced poverty last year.
U.S. Veterans are used to a community where they eat, sleep, and fight together as a team. When transitioning back into society, they face disconnection, isolation, individualism, and loneliness. They've lost their social network and desperately miss the sense of connection and closeness they felt with their comrades, making it even more difficult to recover from the trauma of war.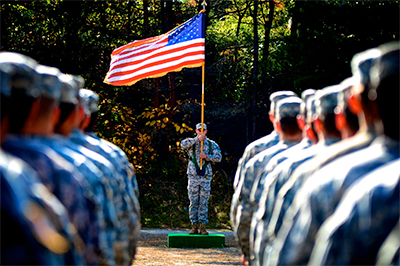 Veterans who want to start their own businesses have the odds stacked against them even more. Most businesses fail within the first year due to:
Lack of Experience

Lack of Leadership

Failure to Follow
Your Passion
Failure to
Differentiate
Lack of Capital or
Financial Resources
Starting a successful new business can be even more challenging for Veterans who have sacrificed and put their lives on the line for our Country, and have not had the opportunity to build a social network or a business team while serving, which is critical for the success of a new business. The Veteran Entrepreneur Center will partner with each Veteran to give them the best opportunity to be successful.